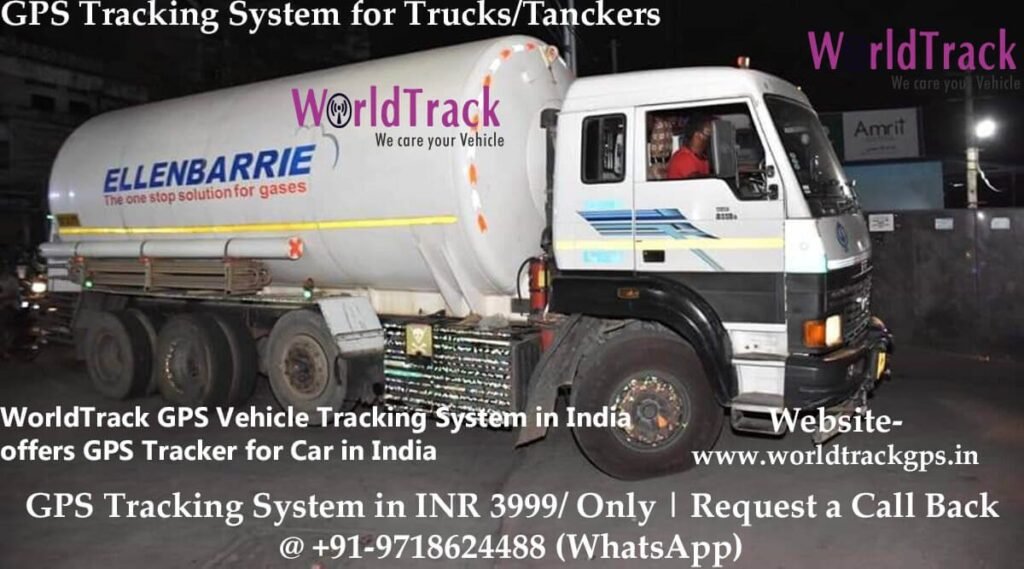 GPS vehicle tracking system is an marvelous technology to track your vehicle anywhere anytime on the earth. GPS vehicle tracking systems come up with many features to the users which makes it highly useful.
सड़क मंत्रालय ने ऑक्सीजन वाहनों (कंटेनरों व टैंकरों ) के लिए, वाहन ट्रैकिंग (VLT) उपकरणों को लगाना अनिवार्य कर दिया है। GPS ट्रैकिंग से टैंकरों की निगरानी और सुरक्षा सुनिश्चित हो सकेगी तथा विलंब के कारण को भी बताएगा।
Commercial Truck, Tankers, Vehicle GPS tracker is the part of GPS Tracking System. Simply it is a GPS tracking device which build the GPS vehicle tracking externally easy. With GPS vehicle tracker you can track your vehicles with live location, monitor the fuel expenses, speed of the vehicle and can do many more thing with help of this useful and genuine GPS tracking device. Companies like WorldTrack provides the best and reliable GPS tracking devices at a very affordable and cheap price include warranty.
GPS System for Car Near Me | GPS Tracking Solutions for Vehicle – People – Asset – Bike and Auto- Two-Wheelers- Commercial Truck, Tankers
WorldTrack GPS Tracking System having following Features:
REAL TIME/LIVE TRACKING
The Real time location of your vehicles can be tracked with the WorldTrack tracker.
SPEED MONITORING ON GRAPH
The speed of the vehicle can be regularly tracked to ensure the vehicle safety, reports and maintenance.
GRAPHICAL REPORTS
Reports in the Microsoft excel, images, graphs which are easy to understand and implement in the business.
SMS AND EMAIL ALERTS
Alerts in the form of SMS /EMAIL notifications can be received from the WorldTrack tracker in activities.
MOBILE APPLICATIONS
A user-friendly smartphone application which works on Android and iOS platform to track your vehicles on the go.
ACTIVITY REPORT
All activity reports, custom reports can be stored into the device through the data received through the WorldTrack tracker.
STOP YOUR VEHICLE BY SMS
You can stop/start your vehicle help of GPS System. An SMS can be sent to stop the vehicle in case of any theft.
GEO FENCE AND LANDMARKS
GEO Fence much helpful, when your vehicle reach at restricted area. A virtual barrier in terms of fencing can be created and alerts can be sent when your vehicles enters or leaves a particular area/locality.
GRAPHICAL REPORTS
WorldTrack provide graphical reports which is much user-friendly and anyone can understand easily. The data for the all activity/task for last 30 days is save which can be downloaded for all future references.
Interested in Buy GPS Vehicle Tracking System? | GPS System and Device Available @ 3999 | Call Us – 9718624488 (WhatsApp) OR Email – gps.worldtrack@gmail.com